Arbi­tra­ry dele­ti­on rever­sed after war­ning noti­ce
The mono­po­list You­Tube has released the video "Sucha­rit Bhak­di explains the effects of novel vac­ci­na­ti­ons" on the chan­nel of the Medi­zi­ner und Wis­sen­schaft­ler für Gesund­heit, Frei­heit und Demo­kra­tie, e.V. (MWGFD) after unaut­ho­ri­zed dele­ti­on and war­ning by a lawy­er.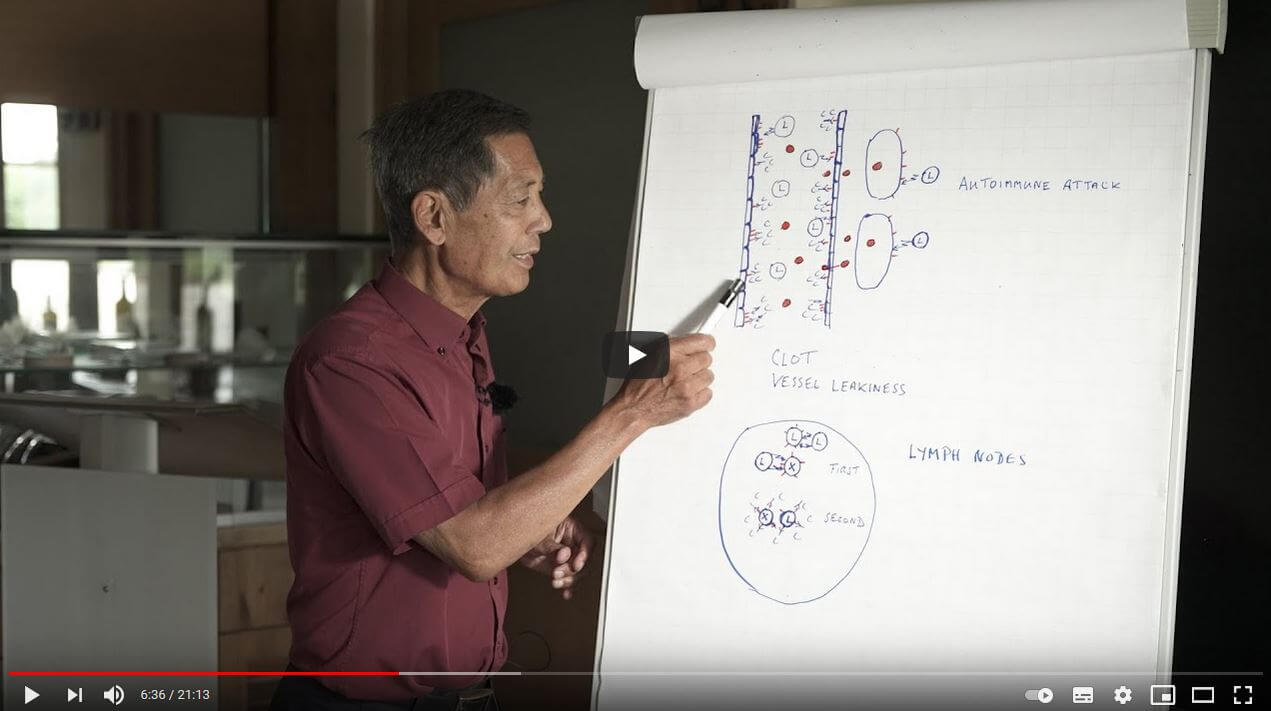 The world-renow­ned Prof. Sucha­rit Bhak­di, MD, a spe­cia­list in micro­bio­lo­gy and infec­tious dise­a­se epi­de­mio­lo­gy, explai­ned the effects of the novel vac­ci­nes on a sci­en­ti­fic basis in a 20-minu­te video released on August 3, 2021. In it, he shows how the immu­ne sys­tem responds to the expe­ri­men­tal so-cal­led "vac­ci­na­ti­on," how results of new stu­dies col­lap­se the basis for COVID vac­ci­na­ti­on, and why the second dose of vac­ci­ne car­ri­es an even hig­her poten­ti­al for side effects. Such sci­en­ti­fic expl­ana­ti­ons are sim­ply dele­ted by You­Tube wit­hout sta­ting con­cre­te reasons or the pos­si­bi­li­ty to defend against them.

The mono­po­list has now respon­ded and put the video back online with over 680,000 views. Sin­ce You­Tube does not issue a cea­se-and-desist decla­ra­ti­on with a penal­ty clau­se, legal pro­cee­dings will fol­low.

About this the doc­tor Dr. Ronald Weikl, Depu­ty Chair­man of the Super­vi­so­ry Board Chair­man of the MWGFD: "Cen­sor­ship on plat­forms like You­Tube has now rea­ched pro­por­ti­ons that we pre­vious­ly only knew from other count­ries. The fact that important sci­en­ti­fic know­ledge is thus sup­pres­sed or domi­na­ted by poli­ti­cal inte­rests is by no means accep­ta­ble. In this respect, we are very plea­sed with the good out­co­me of this legal inter­ven­ti­on."

The law firm Reh­katsch Rechts­an­wäl­te has alre­a­dy suc­cessful­ly sued against arbi­tra­ry You­Tube dele­ti­ons befo­re the Regio­nal Court of Colo­gne. Att­or­ney and spe­cia­list lawy­er for copy­right and media right Patrick Reh­katsch: "It is incon­ceiva­ble that first legal assis­tance must be taken up, in order to be able to make use of its free­dom of opi­ni­on and sci­ence. Glo­bal cor­po­ra­ti­ons like You­Tube should be asha­med of how they tre­at their cus­to­mers and socie­ty."

Link to video: https://youtu.be/4KD_3igxz0k
To press release: https://www.presseportal.de/pm/75150/4998459

If you are also affec­ted by arbi­tra­ry dele­ti­ons and need legal assis­tance, plea­se cont­act us at 0221–4201074 or info@rehkatsch.de.