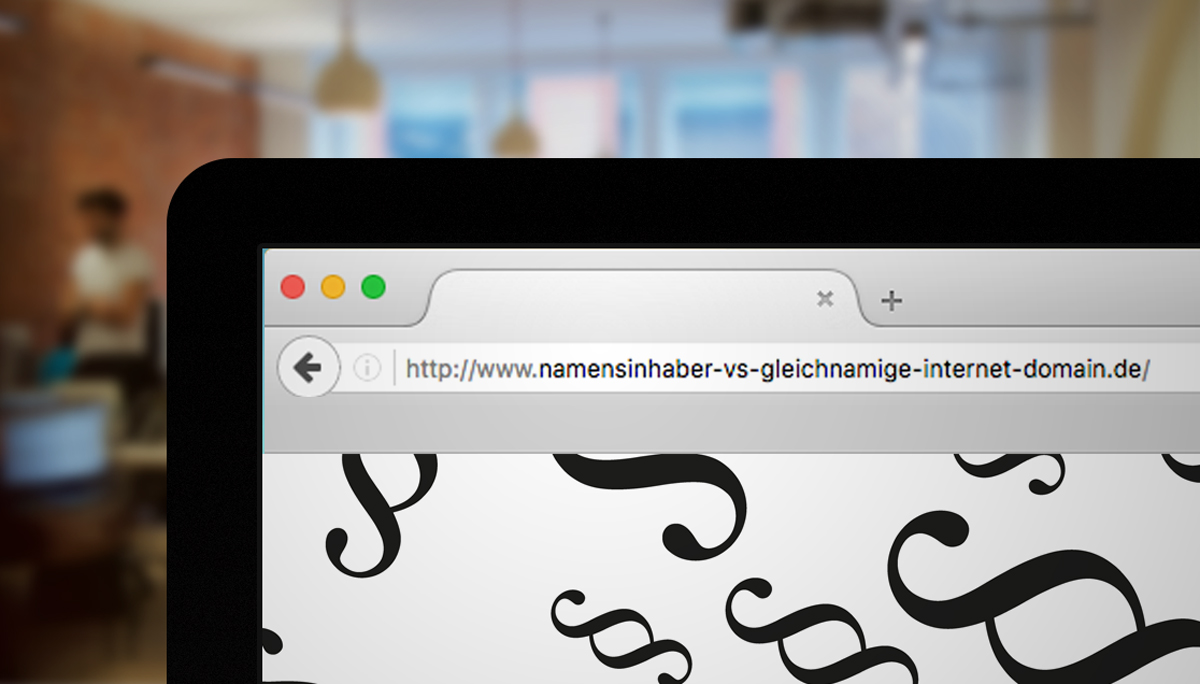 Anyo­ne named Grit Leh­man also has a right to the domain "grit-lehmann.de", i.e. the name owner and the Inter­net domain of the same name belong tog­e­ther, accor­ding to the Fede­ral Court of Jus­ti­ce(Case: I ZR 185/14).
The plain­ti­ff in the pro­cee­dings was Grit Leh­mann, who­se real name is Grit Leh­mann. She brought an action against the owner of the domain "grit-lehmann.de", who had regis­tered it for his for­mer part­ner, but had a dif­fe­rent name hims­elf. The plain­ti­ff had tried in vain to obtain the release of the domain via the cen­tral regis­try. It also fai­led with its cla­im in the two lower courts.
Howe­ver, the Fede­ral Court of Jus­ti­ce ulti­m­ate­ly ruled in their favor. He did not see any simp­le and relia­ble pos­si­bi­li­ty for the plain­ti­ff to veri­fy whe­ther the domain was on behalf of a name hol­der. Becau­se under the exis­ting address "grit-lehmann.de" the­re was only the ent­ry "A new inter­net pre­sence is being crea­ted here". The regis­tra­ti­on by the defen­dant was unaut­ho­ri­zed, sin­ce his assign­ment was not reco­gnizable to the out­side world and thus not effec­ti­ve. Any inte­rests of his part­ner as a cli­ent were the­r­e­fo­re irrele­vant.
Lack of veri­fi­ca­ti­on pos­si­bi­li­ty
If the­re is sub­se­quent­ly no simp­le and relia­ble way of veri­fy­ing whe­ther the domain name has been regis­tered on behalf of the name hol­der, any name hol­der can have the prio­ri­ty for the domain name secu­red by a dis­pu­te ent­ry with DENIC. This is what the plain­ti­ff had done in the case in dis­pu­te. The fact that she had alre­a­dy regis­tered two other domains, inclu­ding "gritlehmann.de", in her name was not rele­vant for the jud­ges. The top-level domain is still ".de" and a name owner does not have to be refer­red to alter­na­ti­ves such as ".eu".
§ 12 BGB Right to a name:
"If the right to use a name is dis­pu­ted by ano­ther par­ty or if the inte­rest of the entit­led par­ty is inf­rin­ged by the unaut­ho­ri­zed use of the same name by ano­ther par­ty, the entit­led par­ty may demand that the other par­ty reme­dy the inf­rin­ge­ment. If fur­ther impairm­ents are to be feared, he may sue for injunc­ti­ve reli­ef."
Plea­se cont­act us if you have any ques­ti­ons on the sub­ject of name and trade­mark law. As a spe­cia­list att­or­ney for copy­right and media law, we are also par­ti­cu­lar­ly spe­cia­li­zed in trade­mark law. You are wel­co­me to reach us by pho­ne at 0221–4201074, by e‑mail at info@rehkatsch.de or make a per­so­nal appoint­ment with our office.